START YOUR

INTELLIGENT AUTOMATION

JOURNEY TODAY
digital beanie
Book your appointment today and receive a free 
Intelligent Automation E-book

WHAT IS INTELLIGENT AUTOMATION?
According to Deloitte, Intelligent Automation is a combination of artificial intelligence, automation, and business process management. Relevant to every department of every industry operating today, it is a transformative driver of increased efficiencies, scalable revenue models and real-time access to information allowing organisations to make critical decisions. With the help of automation, specifically Intelligent Automation, you can scale a business but not necessarily employing more people. By identifying and automating functional and operational tasks, you can deploy a virtual workforce alongside your existing team to execute tasks, freeing up time and resources to allow you to focus on the corporate level strategy of your business.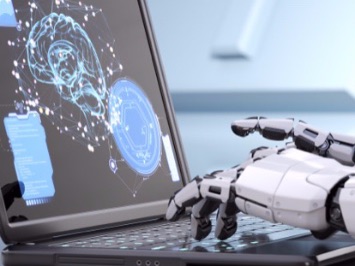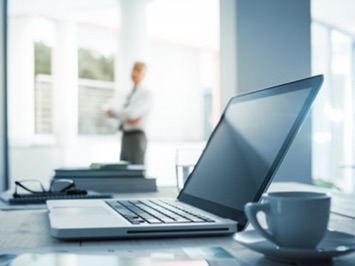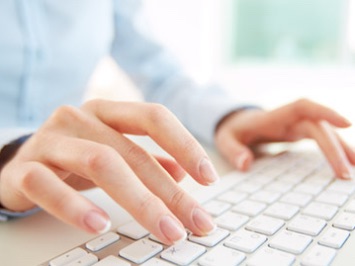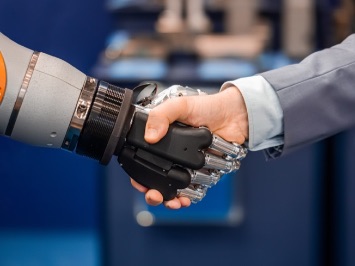 PROCESS DISCOVERY & OPTIMISATION
The intelligent automation journey of any business needs to start with a solid foundation of identifying what processes can be optimized or re-engineered to enhance productivity and improve business efficiencies. It is the building blocks to any business process management strategy. Before you even apply Intelligent Automation to your business, it is about asking the pertinent questions of; Is my process accurately mapped?, can this process be accurately automated to save time and costs? Who is involved in the process? What does the organisation stand to gain from implementing intelligent automation?



DATA AND THE INTERNET OF THINGS


Data and the Internet of Things. Having your data correctly structured is critical to make accurate decisions. There are no shortcuts around mapping your data, as any discrepancies can lead to incorrect reporting, which ultimately lends to bad decision making. The accuracy of this data is critical when starting Intelligent Automation projects. Capturing your data is achieved through IoT, a technology that allows a network of devices to be connected to the Internet to collect and share information. So what are the benefits that the Internet of Things can bring the financial industry? 

The first is productivity improvement. IoT sensors can communicate directly with your ERP or financial system so that you know exactly what is coming in and out of your environments. Through predictive analytics, you also have access to historical information on what's happening in your practice. It offers a rapid response, by being able to react immediately should anything go wrong. Having access to real-time information can only benefit your business decision making.  



ROBOTIC PROCESS AUTOMATION
Once you, as a finance professional, have synced your processes to correctly structured data, the introduction of robotic process automation, or RPA, is where the fun part of intelligent automation comes in. RPA is the configuration of a computer software robot to interact with digital systems and replicate human interaction in order to carry out a business process. In plain English, it is like a macro in an Excel document, on steroids! Deploying RPA in your business is literally akin to employing somebody to work 24hours a day, 365 days a year. Yet this someone, is a robot performing standardised tasks that are repetitive. As he is rules based, he'll do exactly what you tell him to do. 

Criteria for introducing RPA into your business:
Highly manual and repetitive tasks exist
Rule-based, standardized processes
Standardised and structured inputs
Digitised and machine-readable data
Stable applications and connectivity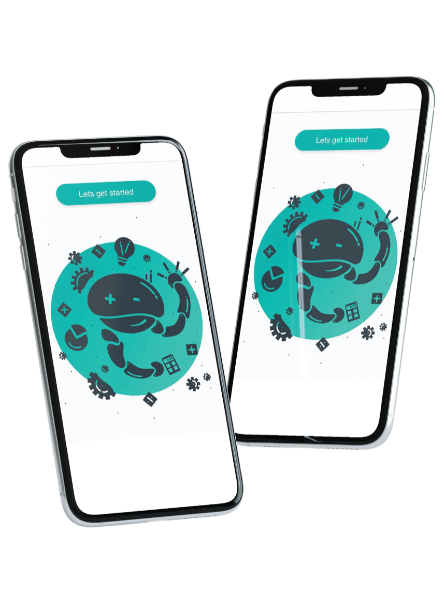 With RPA, you set the rules for what specific information you require. Whether this is a morning report in your email by 7am, monthly payroll, or filing of expenses, it can carry out a limitless number of tasks that nobody really wants to be doing. Trust us, your current employees will thank you for it. RPA provides a competitive advantage by helping you improve both the accuracy and the speed of operations, while radically driving down costs.



ROBOTIC PROCESS AUTOMATION
People have a misconception around artificial intelligence - that impending feeling that AI is going to take all our jobs in the not so distant future. We want to shift the focus to make you aware of AI as a simulation of human intelligence that you can use, to do your job better. AI is normally created by identifying patterns and understanding communication through machine learning. Pattern or money laundering activity, among the plethora of big data being constantly processed. identification using AI in the finance spectrum has been successfully rolled out to detect signs of fraudulent or money laundering activity amongst the vast amounts of data being captured and recorded. The natural language processing capabilities of AI, can also be deployed as a customer contact tool, where bots can take the place of humans, handling the vast majority of straightforward queries. The Benefits of AI to your Business: Improved Productivity, by handling vast amounts of information. Providing personalised interactions with customers. Increased Accuracy by learning about the information being processed to provide accurate reports to colleagues, auditors and clients. Identify trends and opportunities that allow you to make better decision making.  

Improved Productivity, by handling vast amounts of information.

Providing personalised interactions with customers Increased.

Accuracy by learning about the information being processed to provide accurate reports to colleagues, auditors and clients Identify trends and opportunities that allow you to make better decision making.





KICKSTARTING YOUR INTELLIGENT AUTOMATION JOURNEY
From process mining and discovery to widespread RPA automation of repetitive tasks, there are massive opportunities for accounting and finance professionals to grow in the digital world through automation. Businesses should first put pen to paper on what they spend painstakingly repeat, day in and day out. Tasks such as accounts receivables, accounts payable, documenting etc, can be digitally transformed through IA, allowing bots to process vast amounts of data for you, while you focus on the bigger, and more profitable decision your company should be making, in these highly unusual times. At Digital Beanie, we partner with leading automation companies such as Tangent Solutions and UIPath, to open up a new world of possibilities for finance and accounting professionals to use technology to their advantage, while improving problem solving, adding customer value and increasing their bottom line. Contact us today to partner with us as you begin your intelligent automation journey.

CONTACT US
START YOUR JOURNEY
in collaboration with uipath